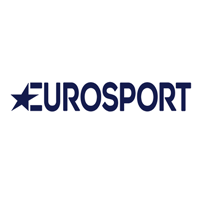 Football Media is pleased to announce our global digital advertising and sponsorship partnership with one of the world's leading sports broadcasters, Eurosport. The collaboration between Football Media and Eurosport will provide brands with the unique opportunity to reach over one hundred million global sports fans per month across highly targeted digital sports environments.
About Eurosport
Eurosport is the number one sport destination in Europe, fuelling the passion of fans and connecting them with the greatest sports events in the world. As the Home of the Olympic Games in Europe, Eurosport delivered the ultimate Games experience for Pyeong Chang 2018 reaching both record linear and digital viewership across localized Eurosport services. Firmly established as the Home of Cycling, Grand Slam Tennis and Winter Sport, Eurosport channels – Eurosport 1, Eurosport 2 – reach 231 million cumulative subscribers across 95 countries in Europe, Asia Pacific, Africa and the Middle East. Eurosport.com is Europe's No 1 online sports news website with an average of 60 million unique users per month and, along with the Eurosport app (available on iOS and Android), the only place to watch Eurosport anytime online, on mobile and on tablet devices. Eurosport Events specializes in the management and promotion of international sporting events.
For global digital advertising and sponsorship opportunities across Eurosport.com please contact us.